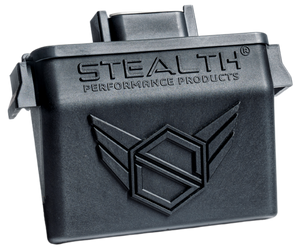 Take your power back with the Stealth Module exclusively for (2017-2020) Land Rover Discovery 5 diesel. This module is a stand-alone computer that is placed under the hood of your vehicle with no additional supporting modifications or monitoring necessary.
Get the most out of your vehicle's performance while remaining warranty friendly.
Works With:
Discovery 5 years: 2017, 2018, 2019, 2020
Models: Full Size Discovery 5
Stealth offers a cost-effective approach to taking back your power and maximizing your vehicle's performance. You no longer have to sacrifice anything in the search for upgrading performance! No need for endless modifications or flashes to your vehicle's ECM. The Stealth Module is the easiest, no hassle approach to give your diesel a safe improvement of power and performance. Backed by a 1 Year Warranty your purchase includes 24/7 technical support and superior customer service. Finally the high-quality, safe, and non-invasive performance solution your vehicle has been waiting for.

Keep in mind, your vehicle's factory safety parameters remain in place. The Stealth Module is a safe and upgraded solution for everyday driving and towing tasks. See why thousands of diesel owners and enthusiasts are turning to Stealth.