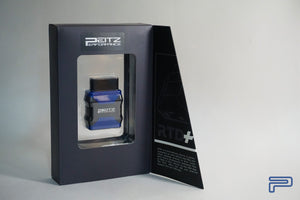 Improve your C8 Corvette's performance and drivability with a Peitz Performance Delta tuning package using HP Tuners software! We developed these tunes with the overall driving experience in mind. Not only will you gain power at wide open throttle, but you will also feel the difference at part throttle via improved throttle response. This tuning package is intended for mostly stock or "bolt-on" C8s including cat back exhaust and air filter/airbox modifications. If your car has additional modifications, please select the custom tuning option to get tuning even more so tailored to your vehicle
---
After getting your ECM unlocked, simply plug your HP Tuners device directly into the OBDII Port and connect the MPVI 3 to your laptop and read the stock file out, and send it to Peitz Performance. Peitz Performance will write the tune and send it to you and walk you through the process from there.
Programming the Stock ECM with our calibration will net you up to 20 HP with just a flash!
Select the E85 Option to have an additional E85 tune for your C8 to gain even more power yet.
 ---
If you have already had your ECM unlocked and have an MPVI 3 device, select the appropriate options for just tuning support from Peitz Performance!