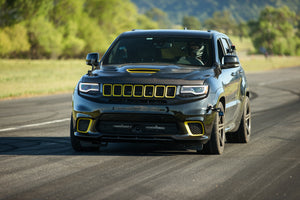 Applicable Vehicles:
 2015+ Dodge, Jeep, Ram, and Chrysler vehicles that require a PCM unlock. 
Important Notes: 

- This unlock service is only for original PCMs from the vehicle you are going to be tuning. We cannot "emulate files" onto a blank PCM. We can unlock whatever 2015+ PCM you send us that we support, but we cannot be held responsible for the PCM working in a different vehicle than it was originally intended for. If you send us a blank PCM, we can unlock it and you can potentially use Witech or other tools to make it work in a different vehicle after adding SKIM data etc.
- We strive to achieve a 1 to 2 business day turnaround on all PCM unlocks. If you require guaranteed same-day service, please select the appropriate option from the drop-down menus.
- Once you have completed the order, please mail your PCM to the below address with the order number written on or in the box. Please only ship via UPS, FedEx or DHL (no USPS). These steps will prevent delays in processing. 
Attn: PCM Unlock
Peitz Performance
25907 Randon Ln.
Tomball, TX 77377
832-370-0791
sales@peitzperformancetunes.com