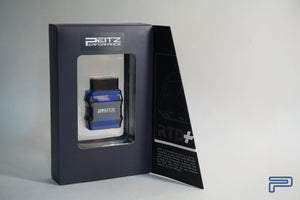 Improve your truck or SUV's performance and drivability with a Peitz Performance Delta tuning package! We developed these tunes with the overall driving experience in mind. Not only will you gain power at wide open throttle, but you will also feel the difference at part throttle via improved throttle response and quicker shifting. These packages are intended for stock L83 5.3 liter and L86 6.2 liter Silverados, Tahoes, and Suburbans.
---
Simply plug your HP Tuners device directly into the OBDII Port and connect the Bluetooth RTD to your Android or iPhone to Plug-In Power!
Programming the Stock ECU with our calibration will net you up to 20 HP with just a flash!
 ---
The Delta Tuning Package comes with an HP Tuners RTD device for flashing and data logging, HP tuners Credits, and tune, all in one convenient package. 
The File Only option is perfect for performance shops and individuals who already have the hardware and credits and are ready to add some power to their stock trucks.